Advocate | Brand Maven | Innovator | Speaker
#OperationGrowth #WeGotNow #BRComm #BrandiRRichard
Brandi Richard is a mother, innovator, entrepreneur, and advocate. For twelve years, Brandi has shared her ideas, communications expertise, and project management with the Federal Emergency Management Agency where she currently serves as Public Affairs Officer in the Bay area. Brandi is a graduate of Texas Woman's University.
Her innovative ideas led her to create her own business concepts and companies including: Awakened Concepts, an idea generation firm; Sacred Aroma all natural bath and body products, Green Grass Generation, On Board DFW, The Young Professional Advocate, #OperationGrowth, #WeGotNow, and is the Principal for BR Communications.  She devotes her extra time to her purpose of encouraging young women to grow through and beyond life's obstacles with her book Operation Growth and developing informative communications for young leaders through her new "The Brandi Show" podcast.
Her dedication to the National 
Urban League resulted in her election as Dallas chapter president; Southern Region Vice President and now the first to hold the office of President for two consecutive terms of the National Urban League Young Professionals (NULYP) and NUL Board of Trustees. Through NULYP, she served as 
the lead representative nationally of 64 chapters, who under her leadership raised $2.9 million and served 200,000+ volunteer hours.
Brandi currently speaks and blogs on the fierce urgency of the NOW generation, intergenerational collaboration, her book #OperationGrowth, and young professional and women's rights on Facebook, Instagram, Tumblr, and www.brandirichard.com.
OperationGrowth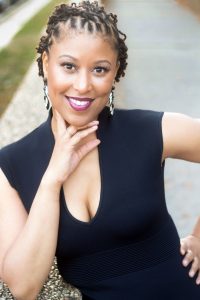 Operation Growth is a new book designed to turn your pain into opportunity and your challenges into growth.  Brandi explores hilarious and sober accounts of how she has turned the darkest points in her life into triumph. This is a must-read for young women leaders and the men who love them.  You are not alone.  Ready, set, GROW.
Couple's Premarital Counseling CourseMarriage is forever. Make sure you start off right! Virtual Online Group Coaching Seasoned Instructors with over 25 years Mentoring Couples Married over 35 years Confidential Space is limited.Michael R. Richard was born in...
read more